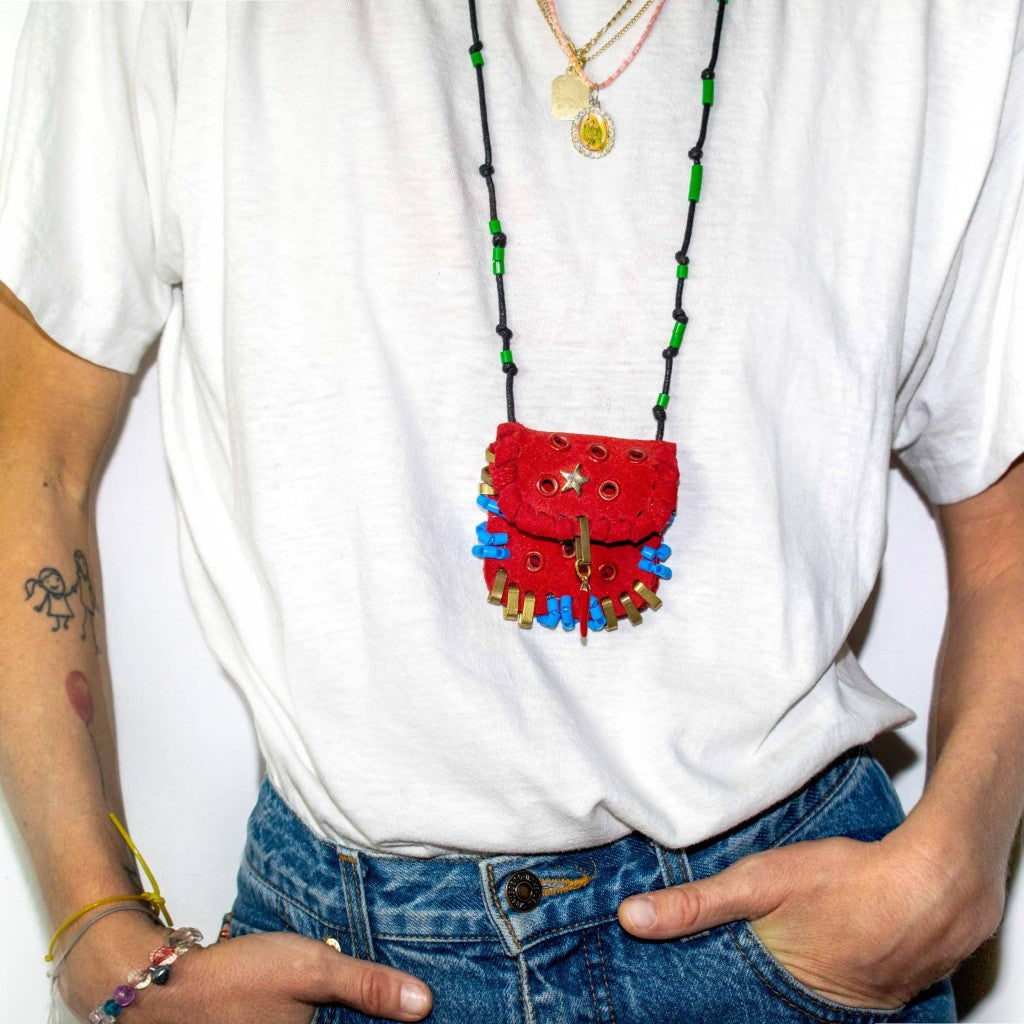 RED CHILLI
42.000 KD
Regular price
60.000 KD
Subscription • Save
SIZE
Mini
L 7 cm x H 7.5 cm x W 3 cm
DESCRIPTION
Leather bag 100% MADE IN ITALY
adjustable beaded necklace, approximately 80 cm.
MATERIALS
Outer shell: 100% calfskin with metallic applications, beads and lucky neapolitan original horn
beaded necklace
Lining: 100% leopard calfskin
metallic component: nickel free
YOU NEED ME BECAUSE
these tiny bags are handmade jewels, embroidered, carved and inlaid one by one.
they represent a creative exercise with infinite shades and they are real 'piece unique'.
love keepers are designed with the intention to preserve what we love close to our hearts.
a letter, photos of your beloved ones, a good luck charm or a love message, your future objectives or a stone, you can fit everything you want.
each love keeper requires about seven hours of craftsmanship and is made in italy with the most precious materials and with much care.
CARE
do not wash
do not bleach
do not iron
do not dry
RED CHILLI

42.000 KD

Regular price

60.000 KD