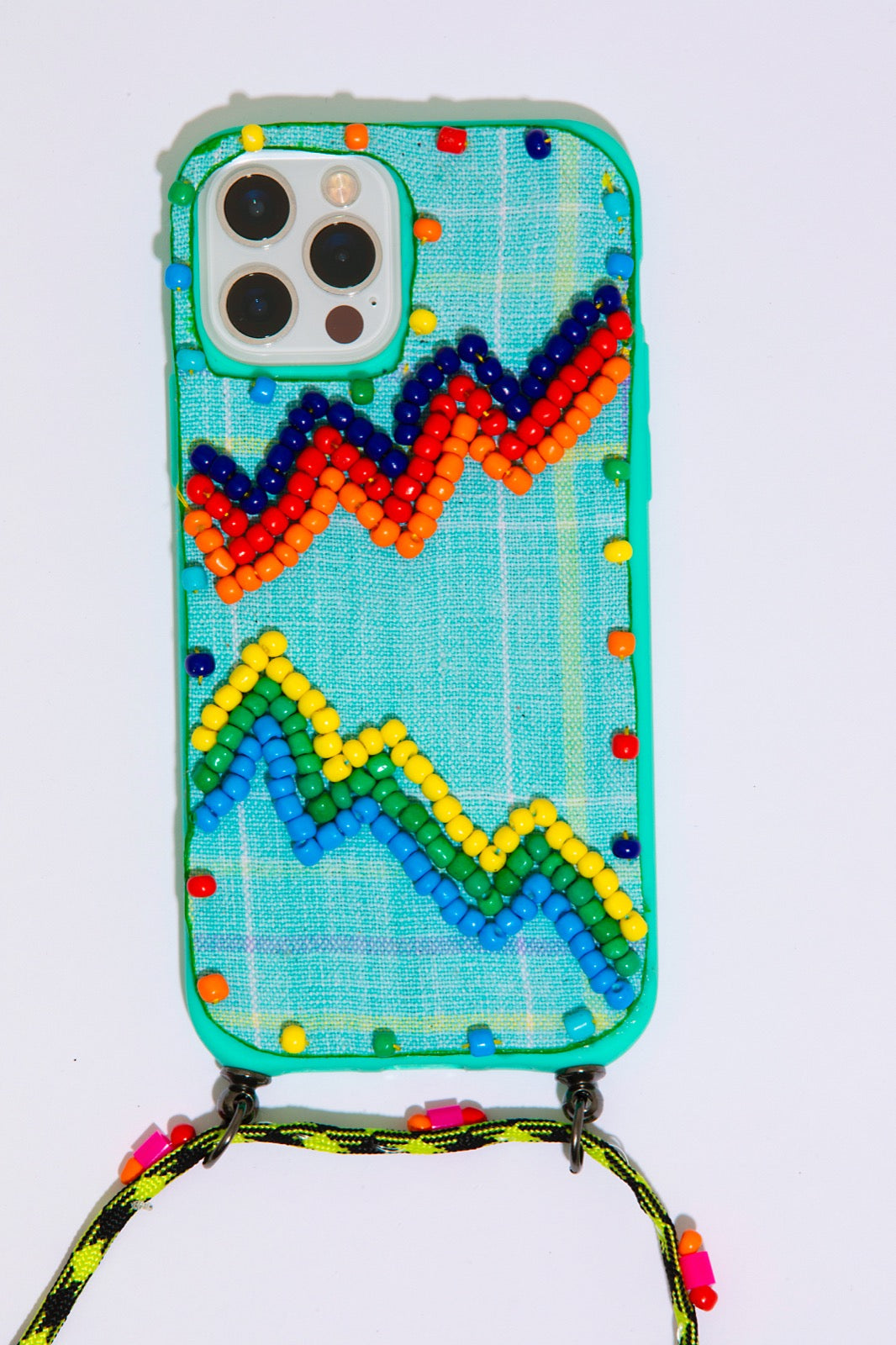 MULTICOLOR PHONE COVER & STRAP
iPhone case entirely embroidered all around with precious beads and a big rainbow embroidery in the center.
Adjustable necklace 120 cm min length - 135 cm max length, made with technical rope and embroidered with multicoloured rainbow beads.
exterior: 100% cotton vintage 50s fabric
cover: turquoise recyclable silicon shell, soft and smooth to the touch.
do not wash
do not bleach
do not iron
do not dry
MULTICOLOR PHONE COVER & STRAP