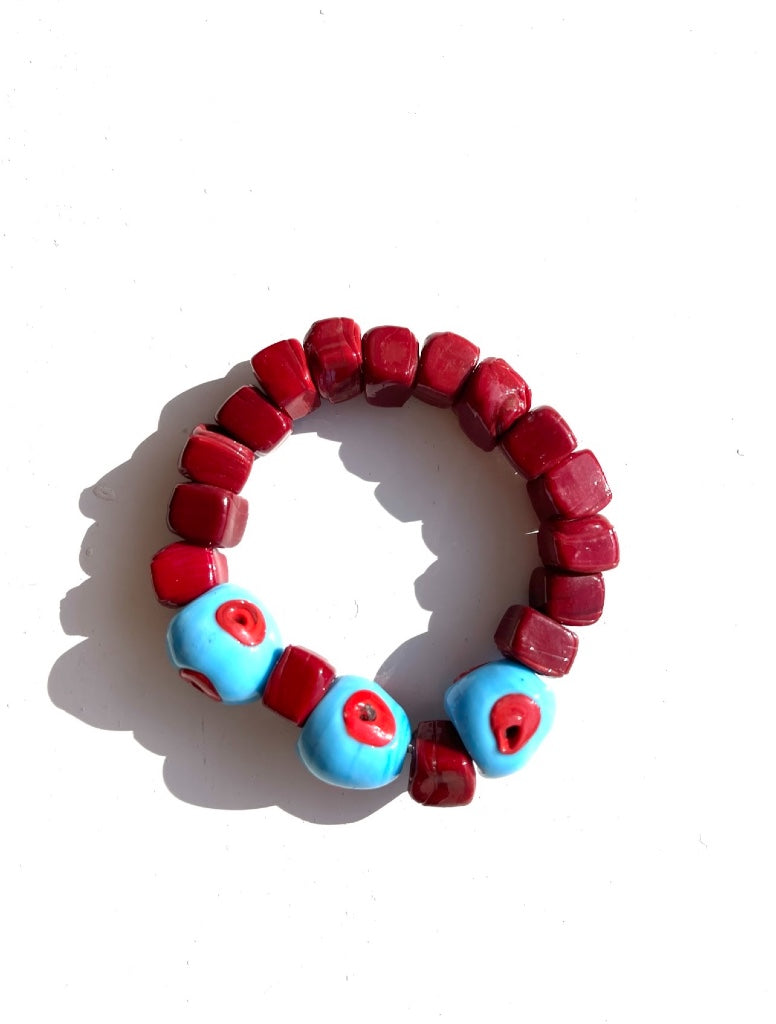 HAND MADE ITEM.
ADJUSTABLE.
EACH PRODUCT IS MADE WITH HANDMADE BEADS.
CRAFTED WITH MEDIUM SIZED GLASS BEADS.
THE BEAD SIZE IS ABOUT 10MM.
BEADS COLOR, SHAPE, AND SIZE MAY VARY DUE TO BEING HANDMADE.
THE BRACELET DIAMETER IS 17-18 CM AND MADE WITH ELASTICIZED TRANSPARENT THREAD.
ALL PRODUCTS ARE WATER RESISTANT.