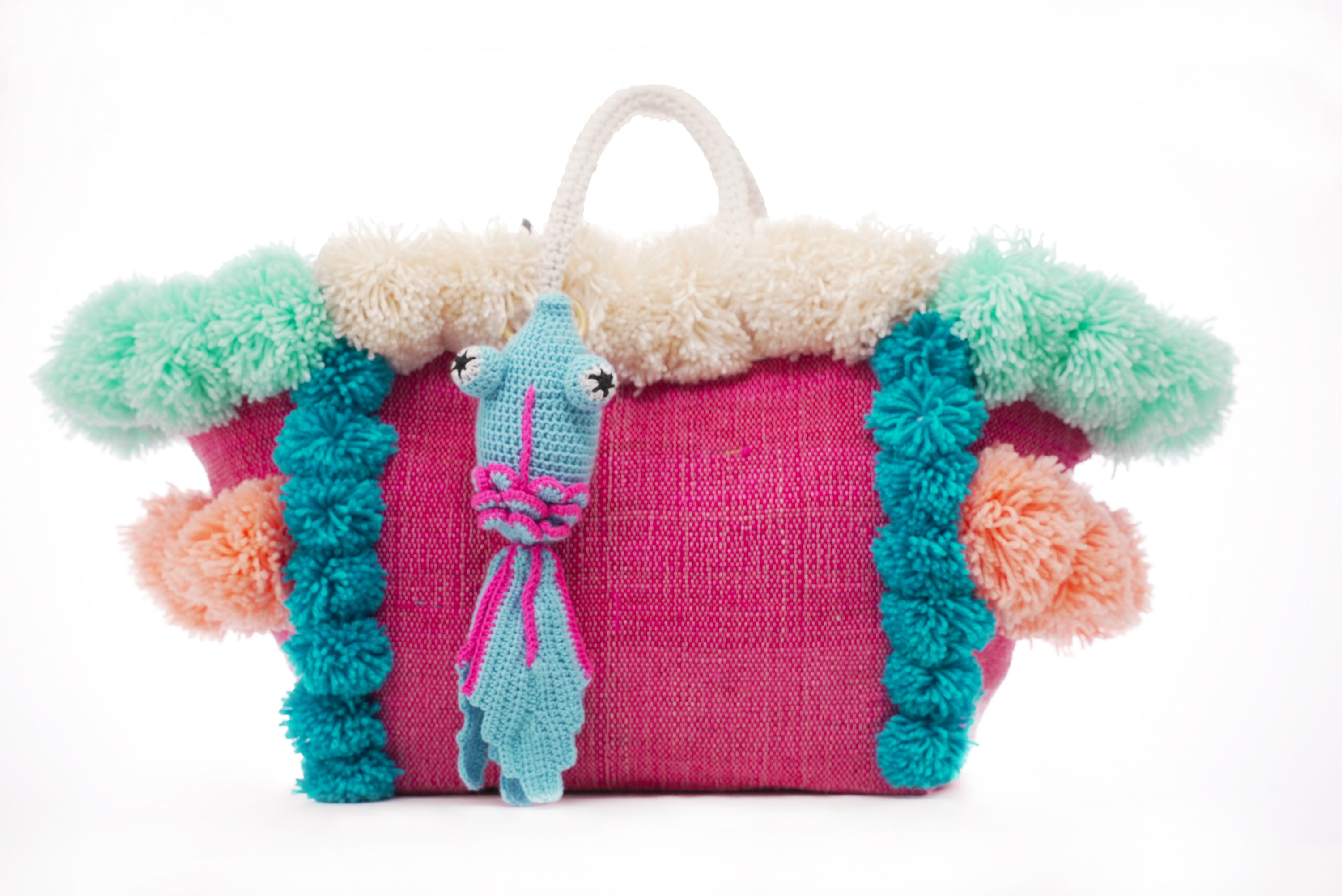 BIG TOTE BAG COLOUR BLOCK
The big color block tote bag is made completely out of recycled garments and has handles crafted by hand.
The bag is decorated with playful pom pom's on the top and sides, adding a fun and unique touch. It has a cotton lining that provides a soft and comfortable touch and a crochet pocket, which adds an extra touch of elegance and functionality. The use of recycled garments and hand crafted details makes this bag not only stylish but also sustainable.
Size:
Height 30 cm
Length 60 cm
Depth from 15 cm bottom to 30 cm top
BIG TOTE BAG COLOUR BLOCK